Claudette's words on Art and her interpretation...
Time, Time, and the lack of it!!!
I try incorporating art into all parts of my life. My passion is creating, and my life's journey finds its way into how I view art. When I cannot find the time for art for whatever reason, I paint in my mind, going through the process of how I would paint or implement what I envision.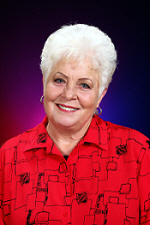 Everything I have ever experienced comes into my art thinking, e.g., my banking career of 25 yrs. helps with the logic and problem solving process of a painting, gardening supports creating a landscape, planting trees, recognizing how they grow, the feel of grandeur, the delicate and vibrant colors of flowers, looking up at the sky and seeing the expanse of distance; the shapes of cloud formations to no apparent rhyme or reason, sewing comes with the awareness of stitches, folds, style of clothing and building structures offers the sense of depth, dimension, solidarity or lack of it and the near and far aspects. Throw in basking in the sun, the light source; reflecting the highlights it creates, Shadows that it casts, add Color and you have a painting! I believe the more of what I try, do, and experience, make me more of who I am in my art world and otherwise.
The last 20 years have been devoted to art (as much as Life would allow), and with every step I have passed along my process to people of all ages through workshops, art expos, and conventions. I love teaching young adults, and kids with older faces such as me, with all of us together having fun, creating, and leaving with memories, information, and the Art we created together.
My Website has instructional packets that include the following: Color Copy of a Painting, Materials List, Step by Step instructions, and a Trace Drawing that can be reduced or enlarged based on your preference. Upon request, I can also include 11 x 15 Winsor & Newton 140 # C P Artist Watercolor Paper with the drawing already applied to the surface and a mat for a quick start.
You will experience in the gallery how the same paintings were painted using different colors and different techniques. I believe repeating the same subject matter in different colors and different techniques free you up to experiment and discover ways of applying paint, color, and becoming familiar with your brushes, which you wouldn't otherwise discover for some time in the future. Repetition and Discovery will further escalate your skills in your own art journey. All paintings are original and for sale. I wish you joy in your never-ending creative journey!!!
Claudette